5 (good) reasons to practice English with music + exercises at the end
Everybody loves good music! Here are 5 good reasons to study English with music.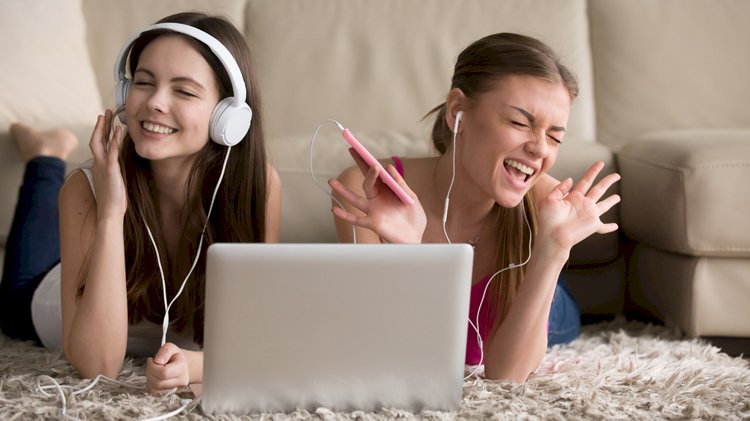 Everybody loves good music! Here are 5 good reasons to study English with music.
And if you can study, learn and have fun at the same time then, even better, isn't it?
Thinking about that, Bilingual Now decided to cooperate with your studies in English and created some songs for you to practice at home. If there was no reason to study at home, now there is one! We will help you!
Here are 5 good reasons to study English with music:
1 - Pronunciation: Many people don't like to consider music to practice pronunciation because we have the famous 'poetic license' that allows singers to change a few words for the sake of rhyme. Even with these exceptions, I believe practicing English with music has helped me to have a better, less "Brazilian" pronunciation. You see, I'm talking about pronunciation, not accent. Having a Brazilian accent is beautiful and tells our story, but this is a theme for another article. ☺
2 - Vocabulary: Studying with music is great for acquiring new vocabulary. First, because we need to hear the same word several times (I dare say around 80 times) before memorizing and incorporating it into our speech. With music we do not learn the vocabular by itself. It comes in context, further helping to assimilate this vocabulary with real life. And of course, if the song catchy, we'll sing the lyrics over 80 times easily.
3 - Fun: Ahhh listening to music is good, period. Having an exercise while having fun with music we like, makes learning fun and more natural. You apply the same ways of studying when watching a movie or TV series. It's one of the ways to bring English from books to real life.
4 - Independence: Once you start analyzing, understanding and practicing English with music, you'll never hear anyone say 'wow, but I don't know what they sing, I won't sing it'. You may even become the official translator of the group, explaining what each song sings and be the fluente one. I loved listening to Adele on the radio and 'deducing' what she was singing. At first I didn't get all right, but my knowledge stood out compared to my friends who were not striving to bring English to real life.
5 - Training the ears for everyday situations: Listening to music has also helped me to understand and interpret everyday expressions more easily. When you talk to native speakers or teachers in conversation classes, many real-life expressions are not taught or trained in books often. Listening to English music helped me more easily understand and apply phrases and words that my peers were not used to hearing. And everything is fine. At language schools we learn the most fundamental: building clear, objective communication that helps us to feel safer to talk. The rest that characterizes the language of a country must also be acquired by the cultural immersion that the student decides to do in the language. And that goes for everything, movies, series, documentaries, interviews with famous people and, of course, the amazing international music.
Extra Tip:
English activation more often and easily. But what I mean by that?
Sometimes I find myself listening to English music without paying attention to the lyrics. My focus is on the beat of the music and the energy this beat gives me. When you start studying English with music, your ears become more sensitive to the lyrics automatically. You move from a passive listener to an active listener. When you play music on the radio, you already recognize words and phrases more often. When you listen to a movie with subtitles you no longer get annoyed with actors speaking in another language and even risk correcting subtitles that are not as accurate as you hear. This active attention to language is excellent especially for those who want to have real life English experiences. Like an Exchange program or a team meeting at work. The effort you make to understand everything that is being said is less, and with key words you can understand much of what the other person is talking about.
Take advantage of the 5 tips and use no more excuses not to study English on weekends.
We asked our Instagram followers suggestions of songs and artists they liked best to help us put together English exercises for you. And to help further this learning journey, here are the top 7 songs for you! The PDF download is free. Download, print and study a lot this weekend!
Download my PDF to learn English with music
Building a bilingual Brazil. Do your part, we're doing ours. ☺
What's Your Reaction?